Flexible bushing assembly
We assure the controlling of all pressing processes, supported by the integration of electrical presses in most of our solutions.
Our Solutions
Grounded in our large engineering experience, we have developed reliable, compact and scalable solutions to fit our customers needs. Depending on the production planned, footprint or automation requirement, two product categories are identified.
Unitary

A cost effective sensible solution for low-medium production projects.

The unitary machine combines the benefits of the quality assurance with a highly compacted solution that allows a small footprint required layout.

The integration of all components on a single frame station speeds the entire set-up proccess up. Quick and effortless machine installation at customer's plant, makes it for shorter delivery times.

Robotized

The robotized solution represents all the advantages for a complete flexible production cell. The solution is specifically recommended for medium-high volume and medium-high mixed diversity management.

It is highly adaptable to customers needs and scalable in terms of automation, with manual loading or automatic loading options.

A robot operated cell that features almost limitless positioning for insertions and engineered to attend customer's expectations.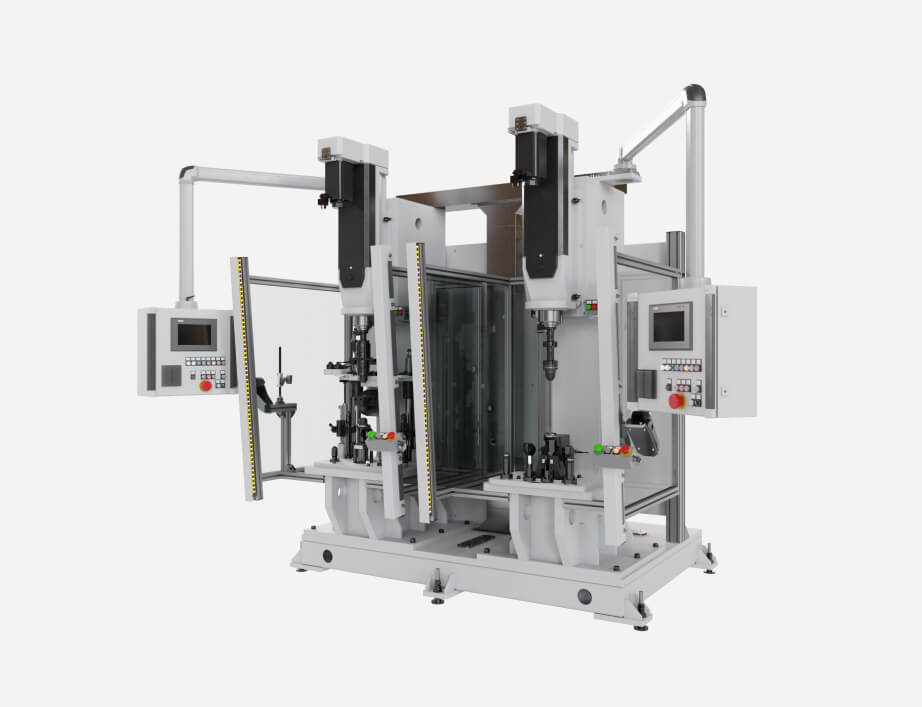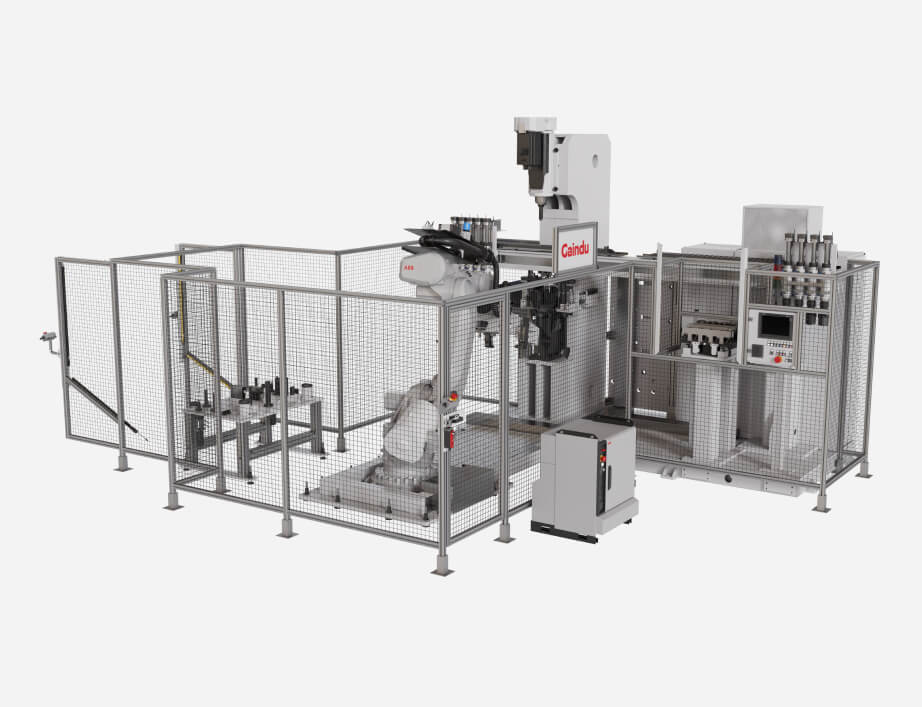 Features
SCALABILITY
Variety of additional technologies
FLEXIBILITY
For high production rates, our quick change clamping fixtures allow for fast and reliable changeover, in manual or automatic mode.
In cases where the required diversity exceeds the basic configuration, the pressing nozzles can be quickly exchanged. This feature expands the opportunities for integrating different types of assemblies in the same productive cell.

Machine configurations available with up to 9 different pressing rams, enables a flexible mixed production free from changeover downtime.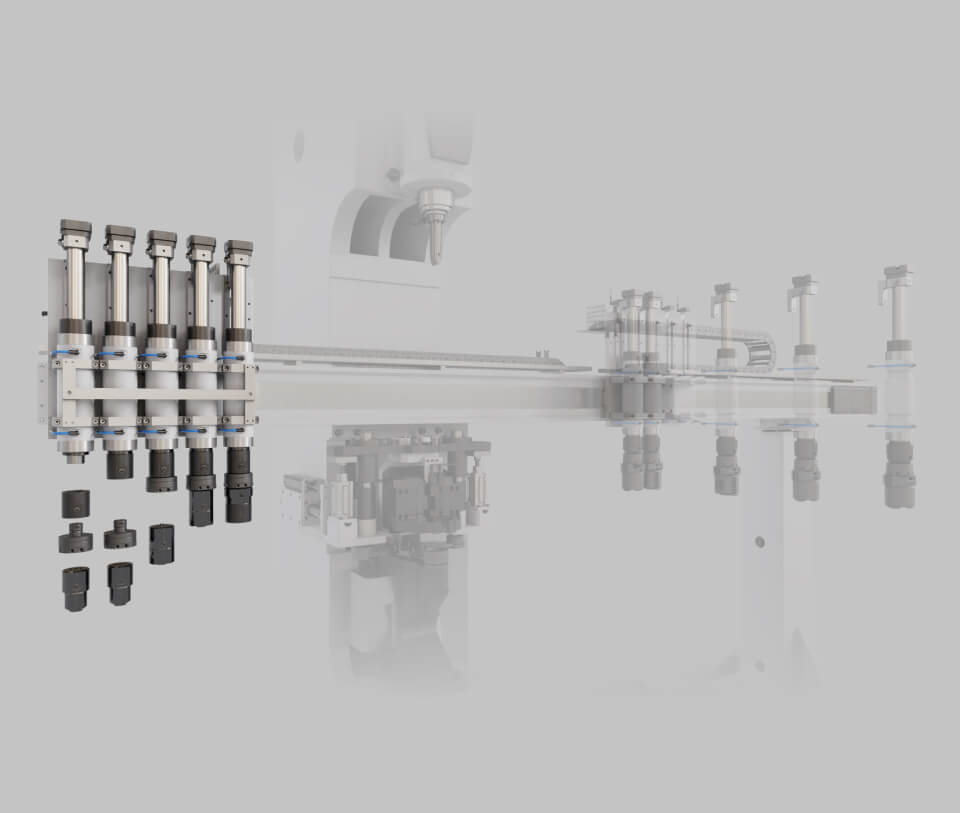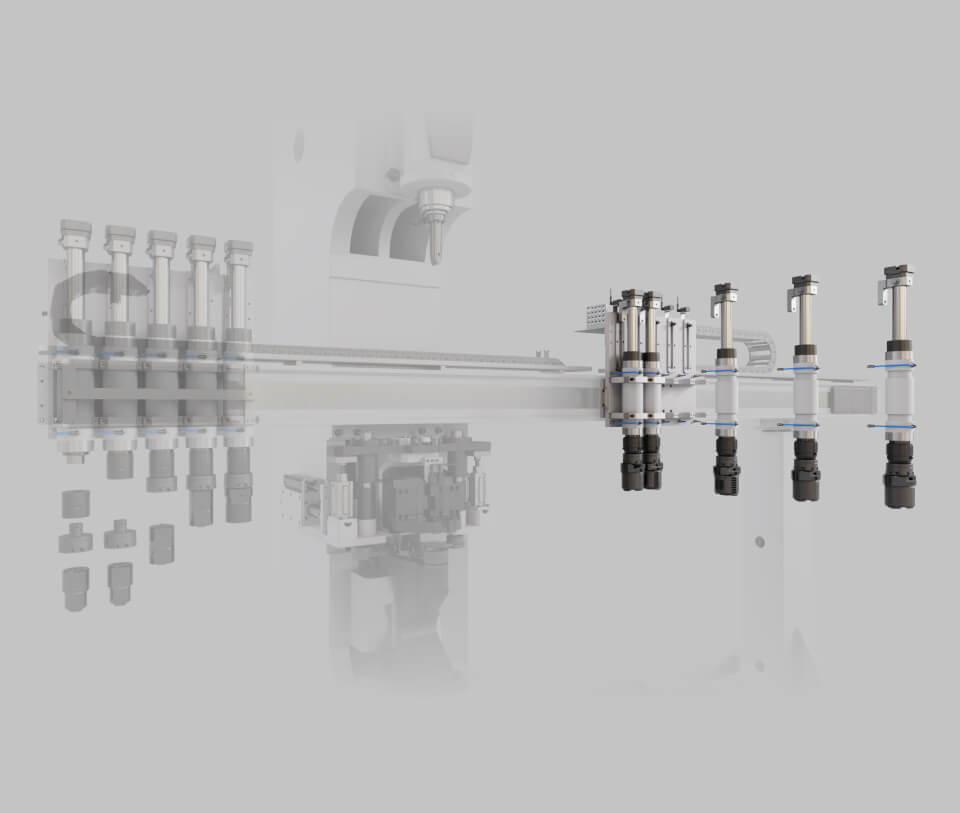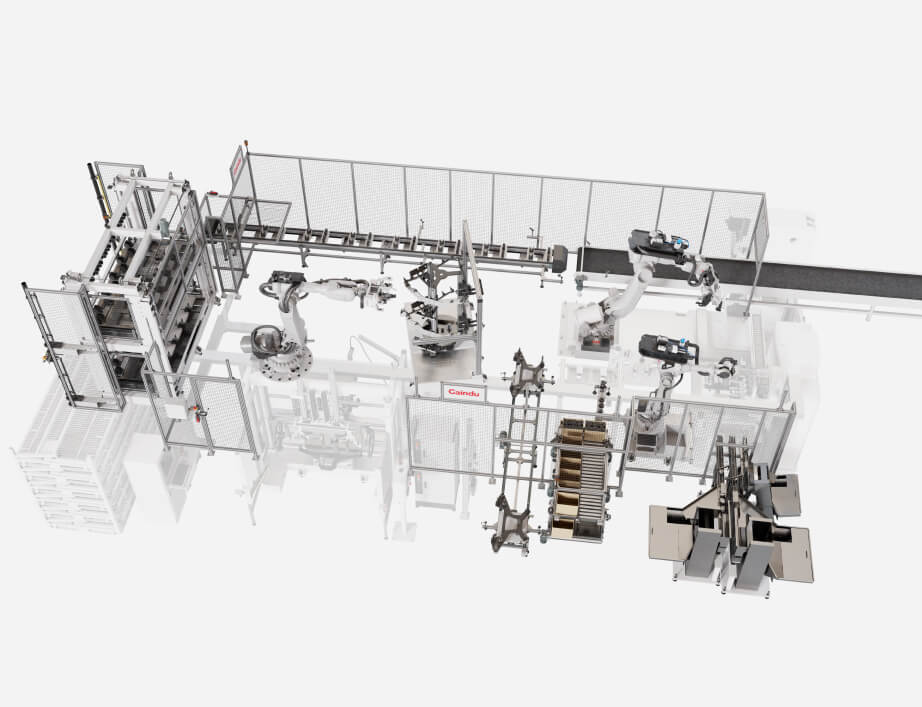 Conveyor
Conveyor
Robot
Robot
Feeding
Feeding
Palletizing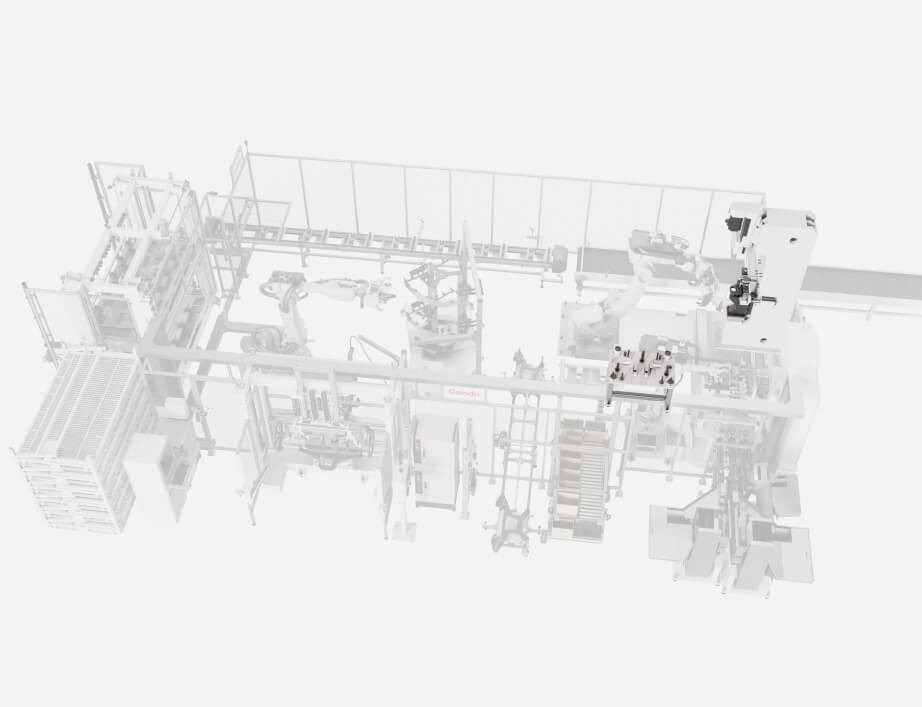 Pressing
Measuring
Lubrication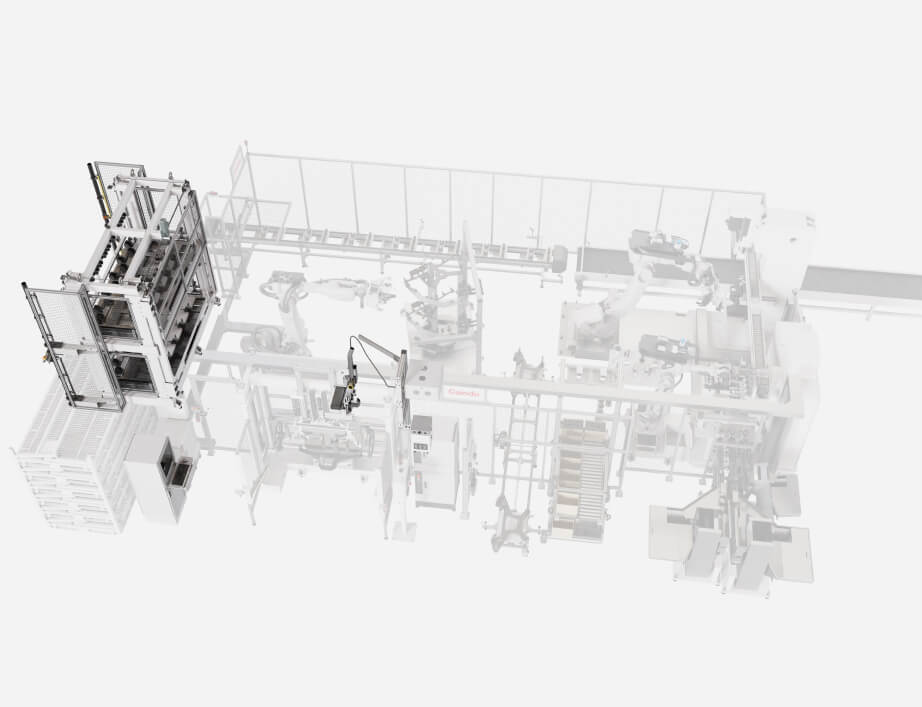 Marking
Reading
RFID
Gaindu Tracker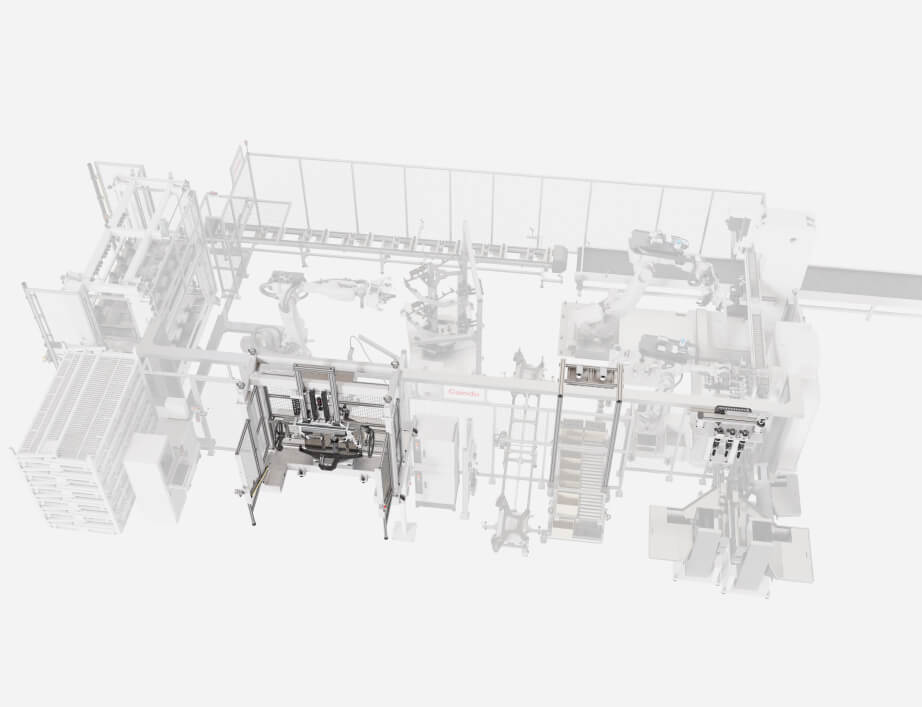 Visual Inspection
Vision
Vision
Case studies
Gaindu has collaborated to improve their production processes or undertake complex operations in an efficient way.
MORE ABOUT CASE STUDIES
Interested in knowing more how we can help you?
CONTACT US