We design and build the best turnkey solutions to improve the productivity, quality and efficiency of your processes.
How can we help you?
When repetitive and medium-high production tasks start to pile up they start causing many problems. We make automation systems in order to improve operations and drive efficient industrial-scale optimization.
Have you ever found yourself in one of these situations?
At Gaindu we can help you with all these questions... and those that may arise.
Complex operations
Assembly operations with very tight tolerances or requiring complex processes that are difficult to perform by hand.
High throughputs
High productions in which the dimensioning of the production facilities generates considerable challenges.
Process quality control
If the customer has the means to manufacture without process assurance, resulting in a multitude of scrap parts.
Lack of process definition
Innovative products with complex technologies where co-development of product / process engineering is necessary.
What it means to you
Our solutions differ because our customers are at the center of our decisions, in which we always seek to provide the best possible support and for which we define the following main advantages.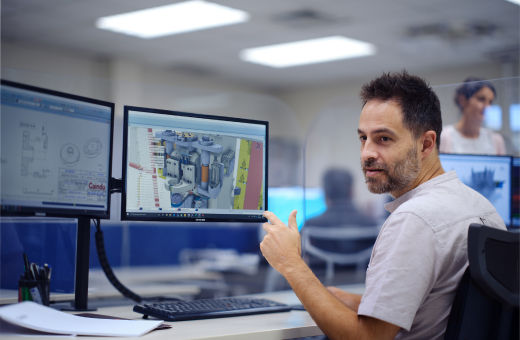 Adapted to your needs
Automate a wide variety of operations either by creating new solutions or integrated into your existing cells to get a greater security, control and precision in the performance of critical operations.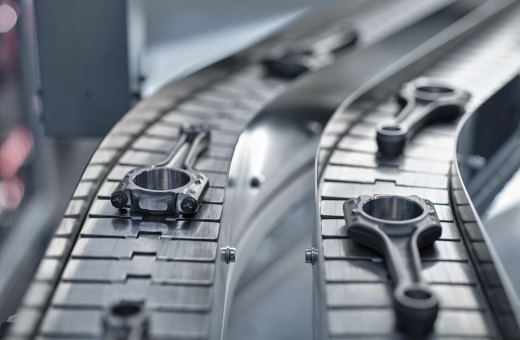 Scalable with your business
Scale your operations to unimaginable limits: integrating third-party machines, palletizing, visual inspections...start with some process to full lines.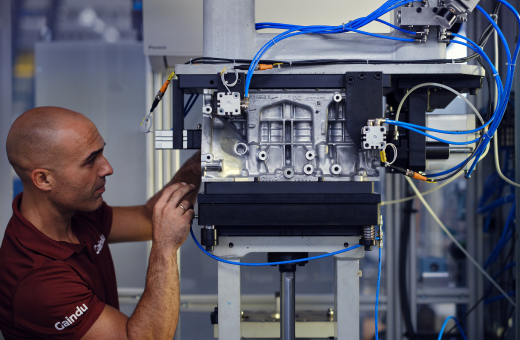 Reducing risks
Minimize investment and modifications in your plants while maximizing profit by performing higher productions with more efficient cycles.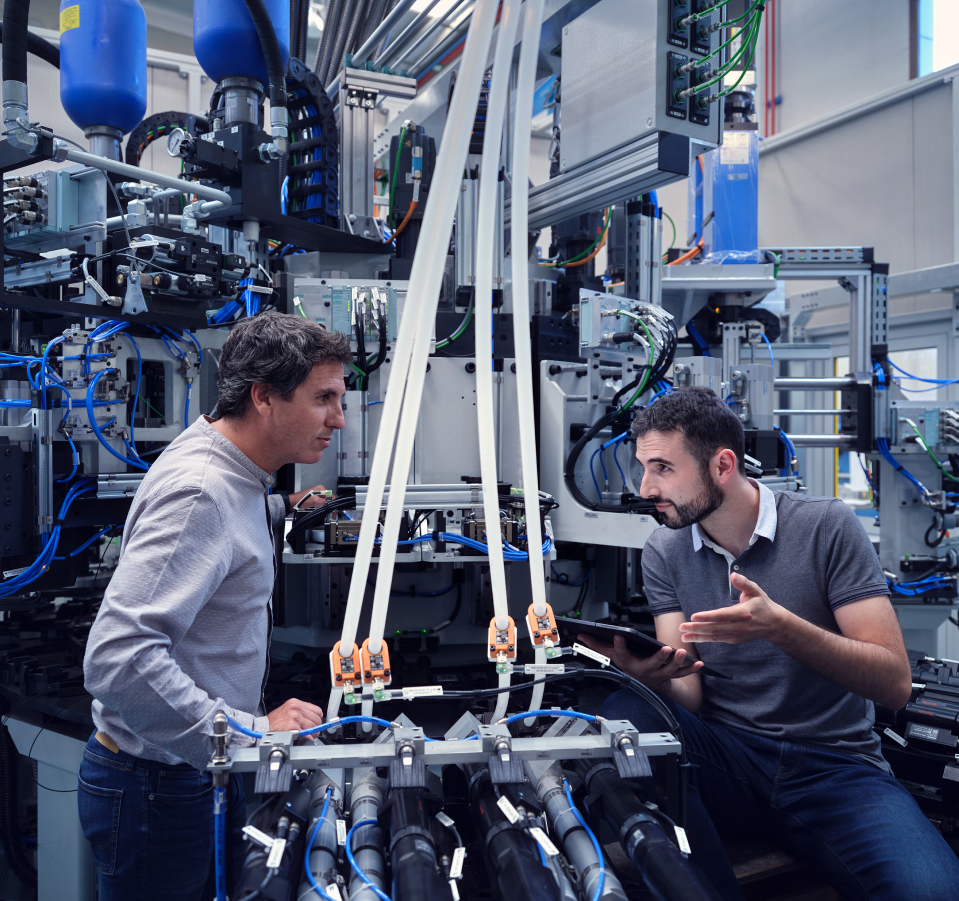 We are engineers
Gaindu has more than 40 years of experience in turnkey installations at the service of our customers. We carry out our projects, based on the specific needs of our clients, in various sectors at a global level, applying state-of-the-art technologies in leading companies.
ABOUT US
How do we work
Our main objective is the satisfaction of our customers, it is the best way to build a close relationship of long-term collaboration. The aim is for Gaindu to be the partner our customers choose when selecting a turnkey solution provider.
Requirements analysis
From the first contacts with the customer, we work by listening to the problems and in continuous communication for an alignment in the needs / proposed solutions.
Proposal development
We put our engineering at the service of our customers, to find the most suitable proposal for their needs and with the best technical-investment balance.
Project engineering
During the project phase, we coordinate the different departments within Gaindu to develop the most competitive solutions, always in line with our clients and their objectives.
Manufacturing and assembly
The entire production of our machines, as well as the mechanical assembly and electrical installation, is carried out at our facilities, around which we have a strategic network of suppliers.
Turnkey
At Gaindu we take responsibility for our installations from the first contacts to the final commissioning at our customer's site.
On behalf of the entire Operations team, I can say that we are proud to include Gaindu among our trusted partners. Their high level of engineering, commitment to delivery times and open and determined mind to collaborate with transgressive ideas, make the collaboration projects they develop together with us as a customer, always have the guarantee of success.
Roberto Casillas Sanjuan
AGM & SCO Manager - Tier1 of the Automotive Industry
We integrate technologies
We rely on the most advanced automation, assembly, test and traceability technologies to develop our proposals and systems. We are constantly monitoring technology in order to be at the forefront and provide our customers with the best services.
We build solutions
As a result of the experience acquired in key complex operations for the manufacture of diverse components, we have developed several reference products. These solutions reflect our differential proposal by providing flexibility, scalability and modularity so that our customers can benefit both in the short/medium term as well as in the long term.
FAQs
Does Gaindu only work for the automotive industry?

Although the automotive sector represents a large part of our business, at Gaindu we carry out installations for other sectors such as energy, food, etc...

Is Gaindu the right supplier to install a loading/unloading robot?

Yes, especially as an added value with Gaindu's other assembly and test solutions.

Are the Reference Products the only solutions available?

No, at Gaindu we develop special projects adapted to the needs of our customers. The Reference Products are only examples of complex, high value-added reference applications that meet our know-how.

Where are Gaindu's machines manufactured?

All our machines are designed, manufactured and assembled at our facilities in Elgoibar (Spain), before being shipped to our customers worldwide.

What is your lead time?

When do you need the installation? One of the strengths that distinguish us is our ability to adapt to very tight deadlines.

Can you supply machine retooling?

Yes, we do reconvert our own machines and those of third parties, if they correspond to Gaindu's know-how.
Interested in knowing more how we can help you?
CONTACT US