High precision combined assembly and welding machines on which we integrate equipment from the leading specialists in laser industry.
Our Solutions
By combining in-depth experience in press assembly processes with the most advanced laser welding solutions available on the market, we are able to offer a wide range of laser welding solutions. Our welding solutions are compact, reliable, scalable and solve complex problems with reliable and safe processes.
Manual

For cases in which the required productions are very low (very small batches), it is possible to offer a semi-automatic solution in which the robot is not required for loading/unloading tasks.
This solution allows for a lower initial investment, which in the future has the possibility of increasing the equipment as the required production rises.

Robotized

The robot is in charge of transferring the components to the assembly station and loading the assembly to the welding station. The robotic solution provides precision and repeatability to the process.
The flexibility provided by the robot allows the machine footprint to be adapted to the customer's needs and specifications.
By using a robotic loading/unloading system, the high temperatures resulting from the laser welding process are not a concern and a safe unloading solution for finished parts is achieved.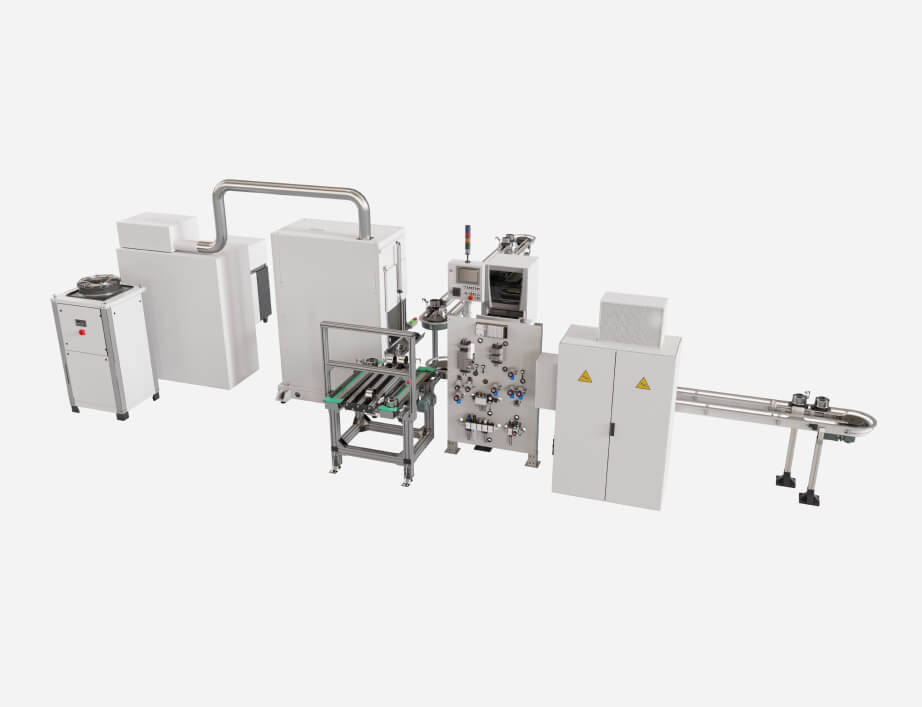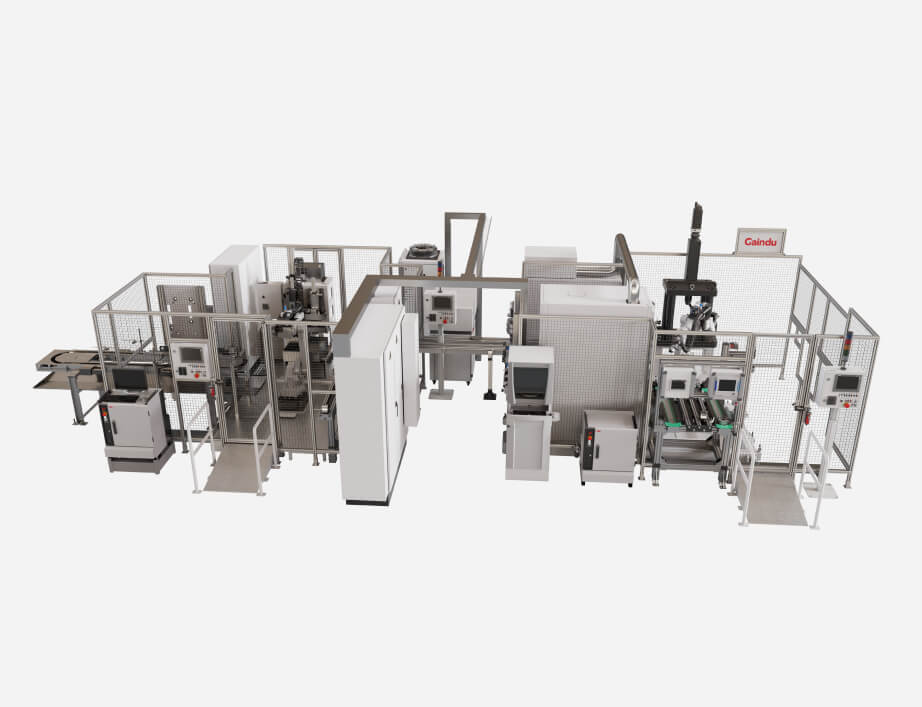 Features
SCALABILITY
Through the gradual integration of additional technologies in the cell, there is the possibility of increasing the operations involved, adding automated processes for testing, assembly, traceability, etc...
FLEXIBILITY
The proposed machine solution includes the possibility of moving the laser welding head on servo-controlled axes, thus obtaining a present and potential future flexibility in which to integrate new models to work in a simple way.
The machine is capable of adapting to different forms of joint between parts, varying the diameters at the time of applying the energy through the laser or achieving different geometries depending on the parts to be assembled.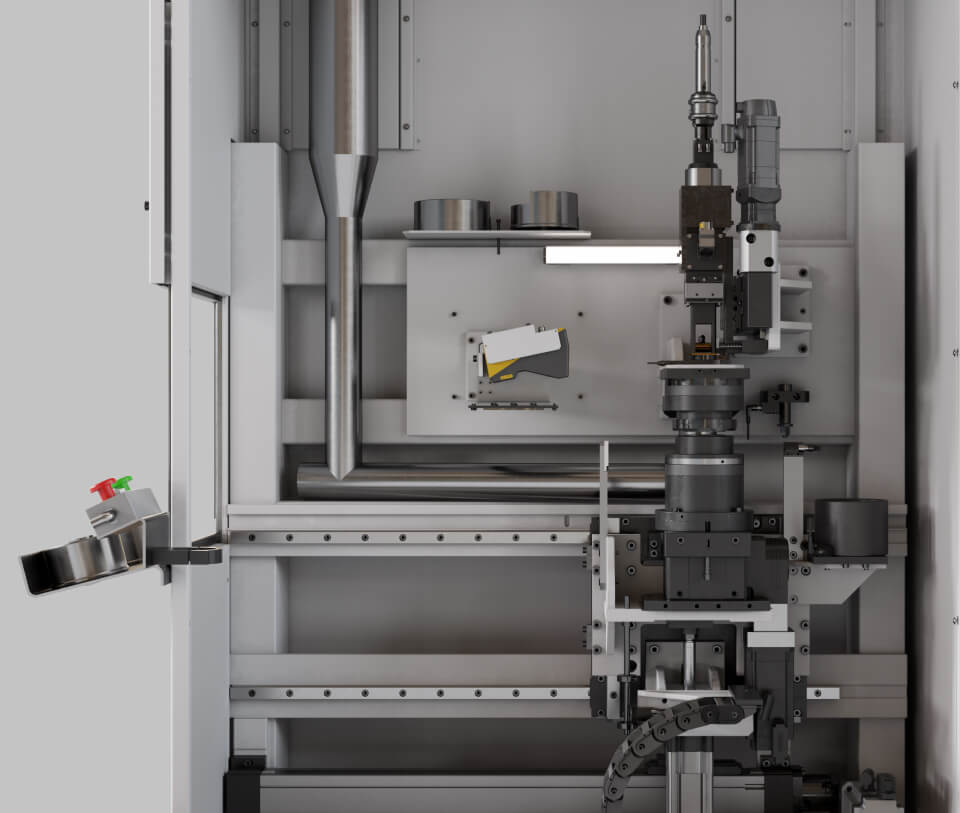 Conveyor
Robot
Feeding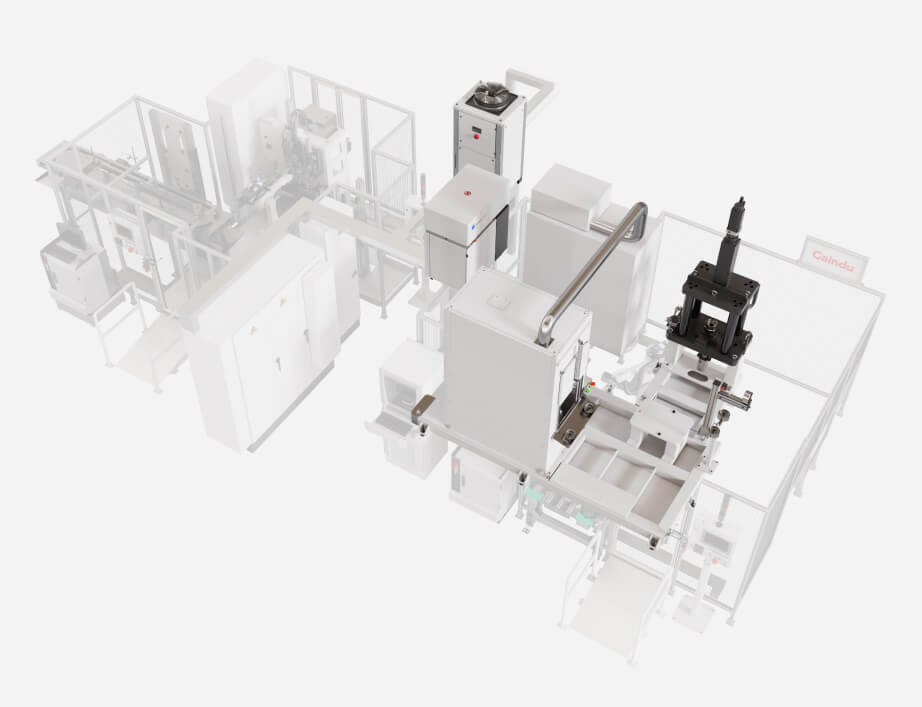 Pressing
Laser Welding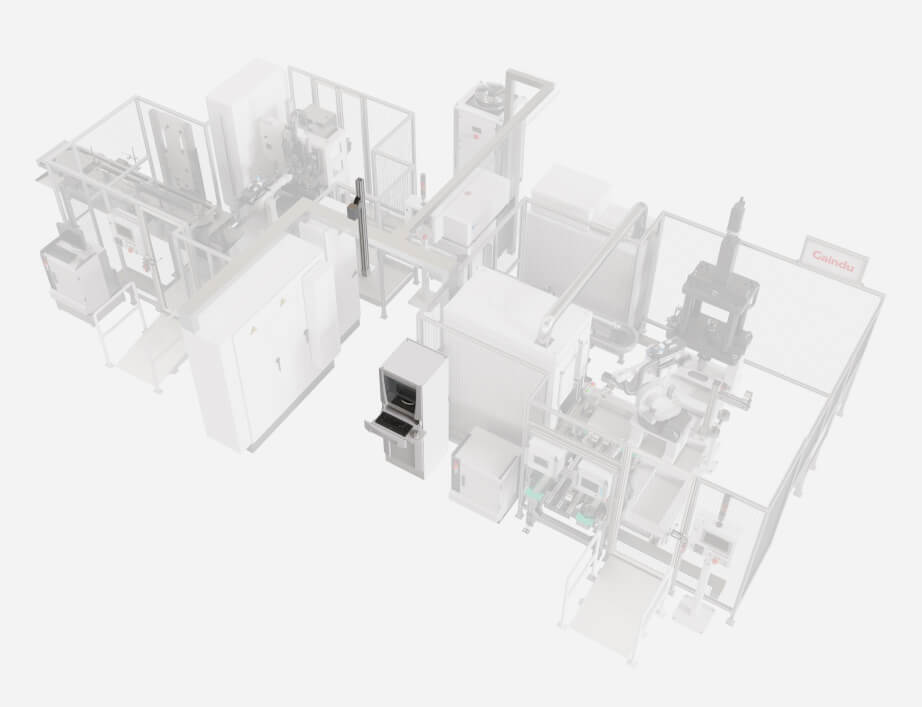 Reading
Gaindu Tracker
Industry 4.0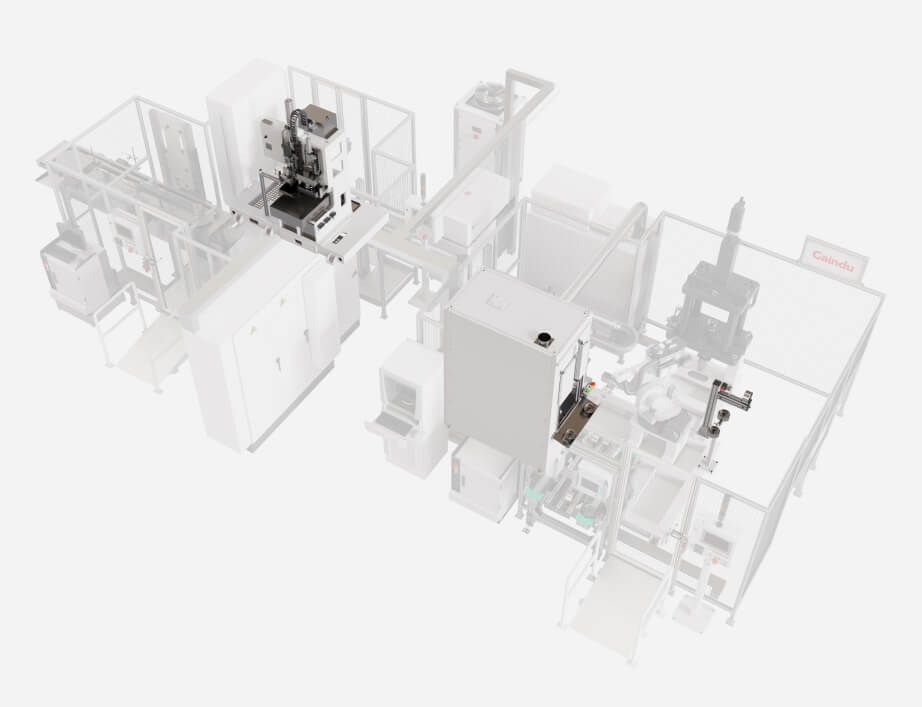 Ultrasonic
Vision
Post-process Measuring
Interested in knowing more how we can help you?
CONTACT US