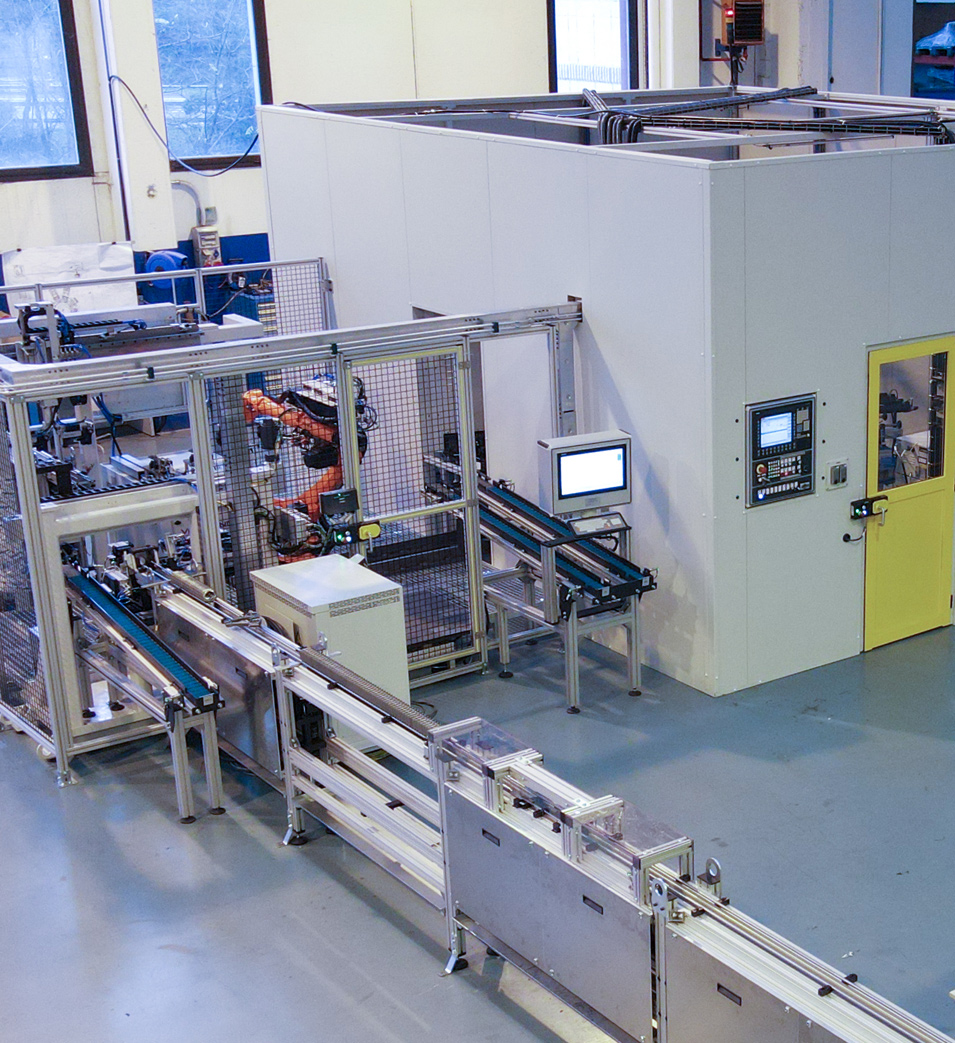 Challenger
The project included the design, manufacture and commissioning of a complete production line of connecting rods for the automotive sector. The turnkey supply was carried out in collaboration with our partner company Etxetar, which was responsible for the production of the machining machines for the complete machining of head, foot and screw holes.
In Gaindu we performed all the installation of the automated loading / unloading of the line, including robotic cells in all machining operations, as well as the integration of a linear gantry for the handling of parts between some processes. The linking of operations was completed with the addition of parts transfer conveying systems, providing the line with buffers between operations.
The project is part of Etxetar / Gaindu's strategy as a turnkey supplier of solutions for the manufacture of connecting rods, implementing our flexible, reliable and high production technology in the manufacturing process.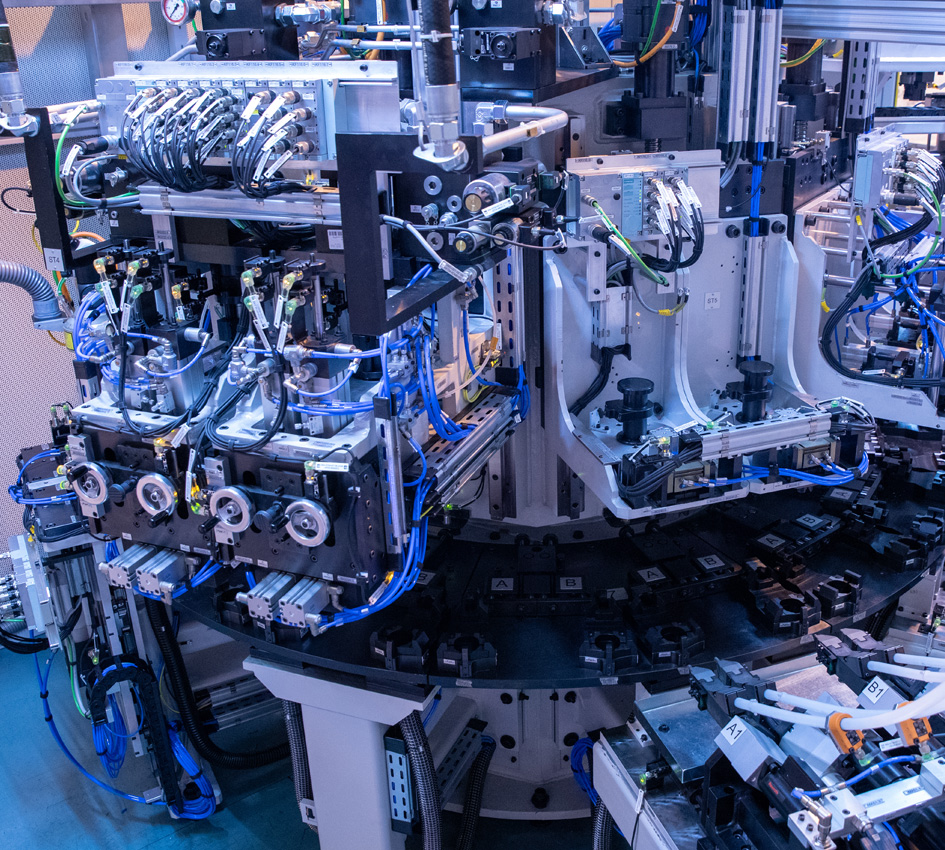 OPERATIONS
Cracking
One of the operations in the process was the breakage of connecting rods for subsequent assembly, performed on a standard Gaindu Cracking and Assembling machine, with an arrangement of 9 double stations with the capacity to manufacture more than 8,000 connecting rods per week.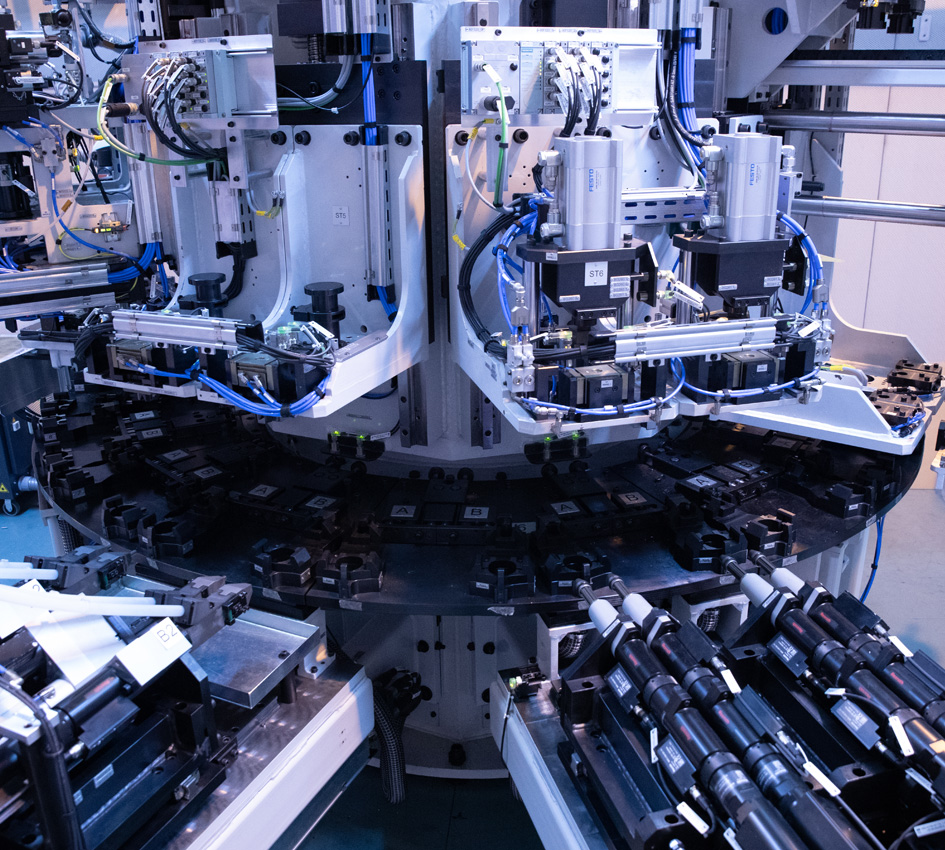 OPERATIONS
Assembly
The cracking and assembly machine includes the operations of pre-tightening, final tightening and pressing of the bushing into the pin-bore of the connecting rod. All components are fed by automatic feeders where we control the type and orientation prior to assembly. The fitting of the bushing is carried out by means of an electric press, controlling throughout the process the insertion force and the position of the bushing.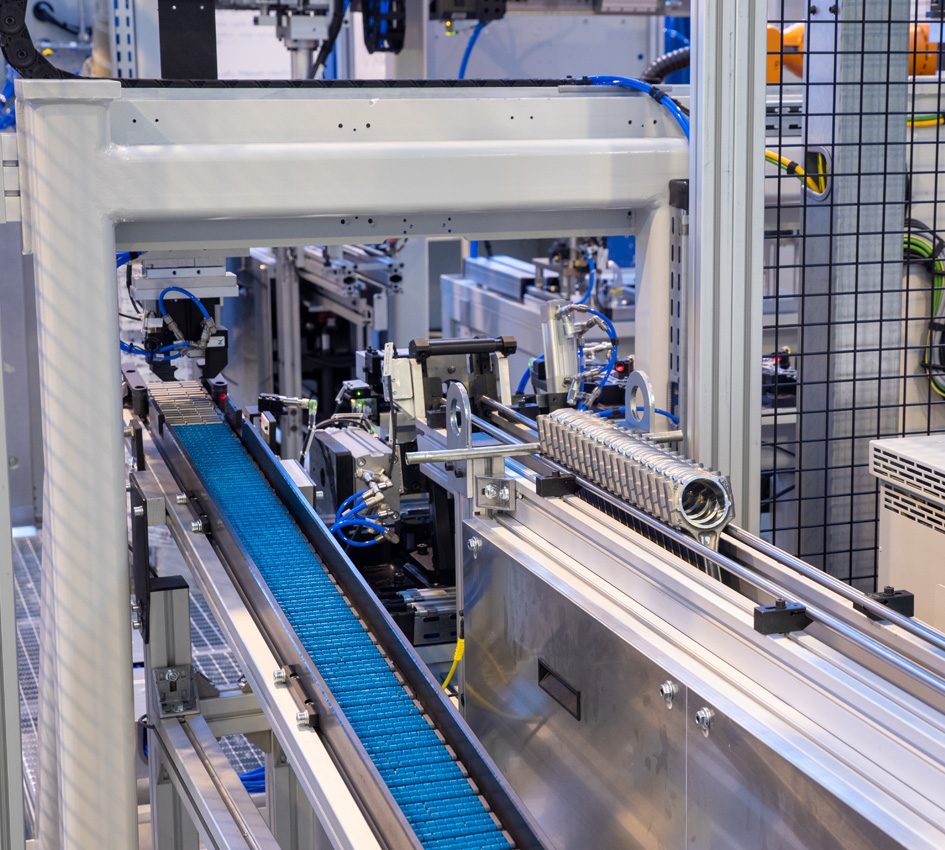 OPERATIONS
Complete Line Automation
The line includes the interlinking of the various operations from the input of raw parts to the output of finished, measured and classified parts. The different machining operations and the cracking operation are loaded/unloaded automatically, by robotic cells and linear gantries. The automation system includes automatic detection of the type of connecting rod to be processed, as well as traceability management and recording of all data generated during the manufacturing process.
Interested in knowing more how we can help you?
CONTACT US