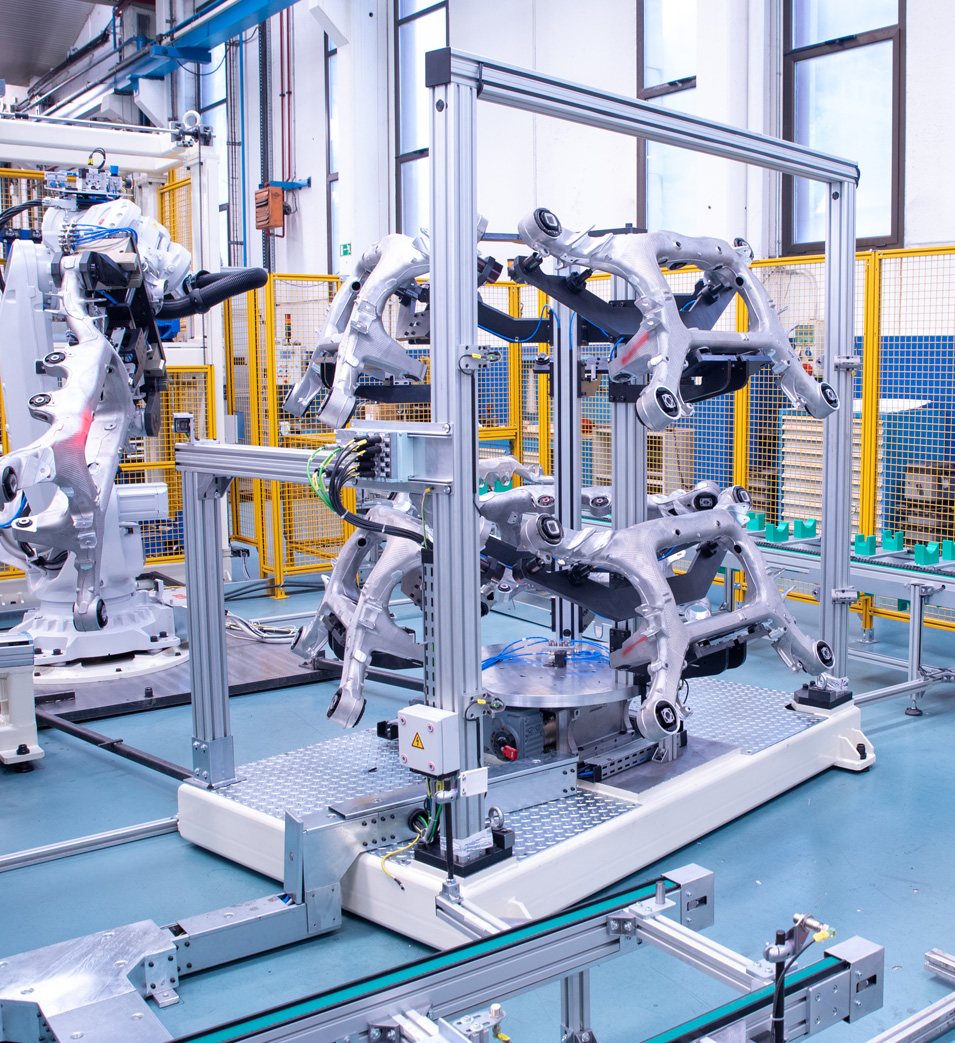 Challenger
From the outset, the project represented a unique opportunity to apply our flexible assembly machine concept to the production of a large and complex structural part.
The customer's requirements in terms of component orientation, as well as the variety of assembly angles needed, made our Flexible Bushing Assembly machine a perfect fit for the project's needs. The application consists of assembling 9 components on an aluminum casting subframe, with a total of 10 different types of components.
Prior to the assembly, a recognition of the types of components and their angular orientation is performed (using artificial vision equipment), in order to guarantee their correct assembly following the drawing specifications.
The complete automated cell includes 3 loading/unloading robots, automatic feeding units and the complete traceability management from the input of the machined part to the output (over the shipment rack) assembled, marked and inspected.
Interested in knowing more how we can help you?
CONTACT US