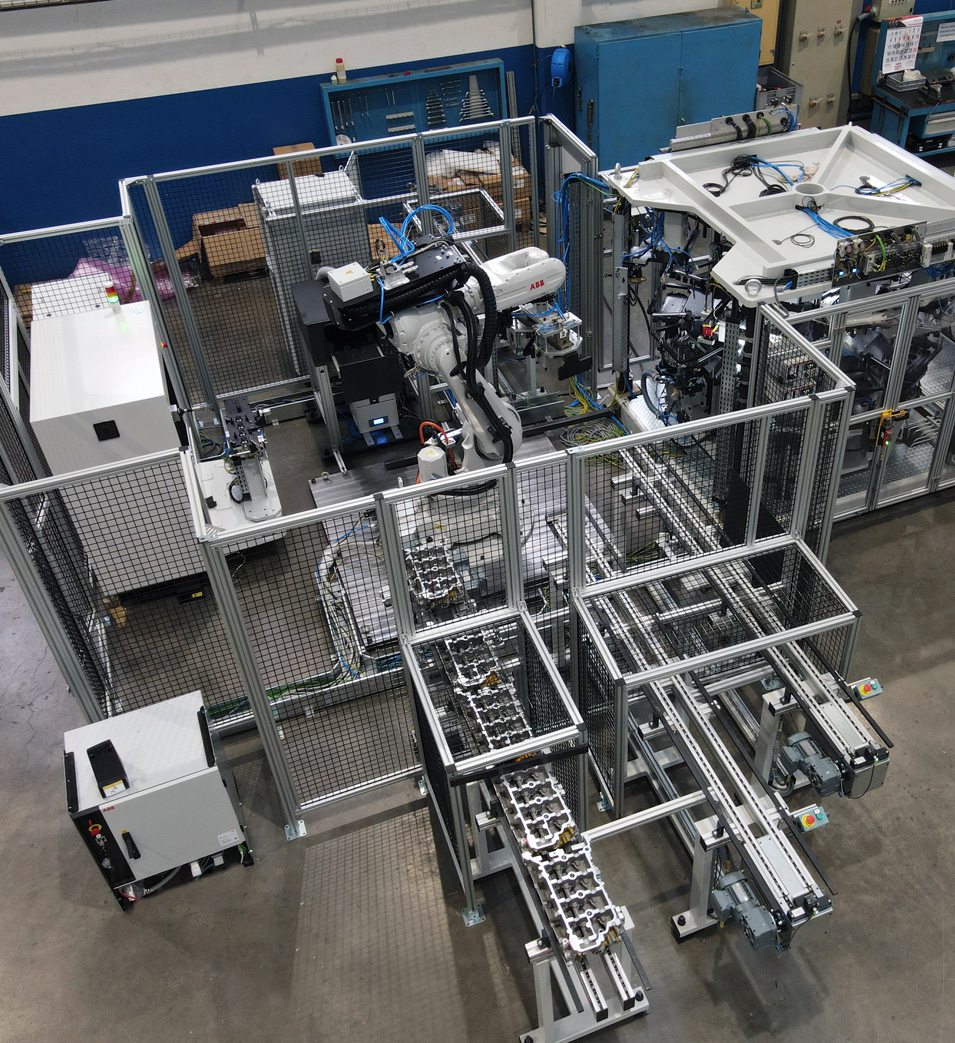 Challenger
In order to be able to integrate all the tests of all the required galleries, the project was carried out using as a basis our standard leak test machine in 9 stations format (8 working stations and 1 loading/unloading station).
On the loading/unloading station it was included the possibility to check the correct state of the water gallery, checking the presence of the different orifices on the combustion face of the piece. The overall application was completed with a laser marking system integrated into the robotic cell and with the integration of a CMM measuring machine for checking the dimensional dimensions of the part.
Interested in knowing more how we can help you?
CONTACT US